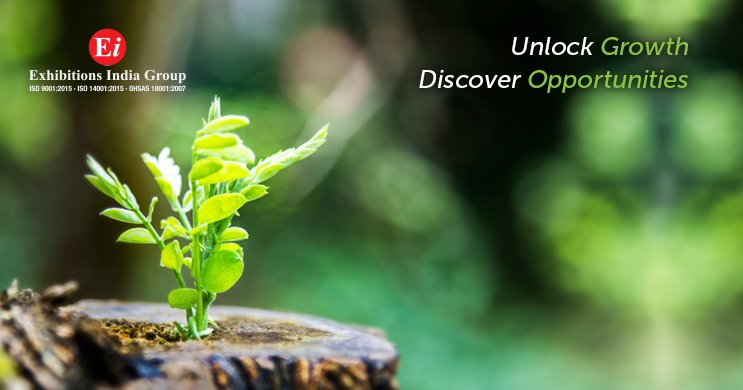 Showcasing India's potential in 2021, and beyond.
Dear Industry Colleague,
In Indian culture, Diwali symbolizes the triumph of light over darkness, knowledge over ignorance and hope over despair. Now, more than ever, the world needs this message to hold true. We wish you and your loved ones good health, joy and prosperity this Diwali.
Over the majority of this year, digital communication has been our collective lifeline. But this time has also demonstrated the sheer importance of personal, face-to-face interaction.
The Indian government was proactive in ordering a shutdown in the initial stages of the outbreak. However, at present, the establishment is in the process of opening up the economy and country in a calibrated manner. In lieu of this, a set of stringent guidelines have been issued to enable the resumption of B2B expos in the country.
Right from the very early days of the outbreak, we have proceeded with an abundance of caution, and intend to continue to do so going forward. Cases in many parts of India are declining, and have been for some time. Some hotspots do remain unfortunately, and we are monitoring the situation closely. Fortunately, however, treatment protocols continue to improve simultaneously.
Going forward, we look towards 2021 with cautious optimism, by integrating two leading expos with the objective of supporting India's Digital & Smart Cities missions.
The 28th Convergence India (CI) & 6th Smart Cities India (SCI) expos are scheduled for 24-26 March 2021 at Pragati Maidan, New Delhi. Convergence India has been at the forefront of India's digital revolution since 1992, while the Smart Cities India expo is a reflection of India's emerging modernization and development landscape.
The combination of both expos will deliver an event that focuses on the next stage of sustainable growth for the country. Moreover, we believe that March 2021 would be the perfect time to demonstrate such a show of strength, showcasing India's potential in 2021 and the years ahead.
The combined expo of CI & SCI, in March 2021, will deliver India's largest technology event on all aspects vital to nation building. India is preparing itself to demonstrate that 'We are open for business,' and we believe that the Convergence India & Smart Cities expos are the perfect platform with which to do so.
Moreover, we believe that, with the support of all our stakeholders, we will be able to provide a platform that is not only safe but also conducive for business. Working with the ITPO (India Trade Promotion Organisation) – the nodal agency for trade fairs, the venue owner of Pragati Maidan and our co-organiser for CI & SCI – we will ensure to exceed all the safety guidelines issued by the government.
As a leading trade promotion organisation, with a three-decade history, we are channelizing all our efforts to ensure that we deliver a successful expo that puts the industry back on the path to growth and opportunity.
We wish you good health for the rest of this challenging year, and look forward to seeing you in 2021.
Sincerely,
Chandrika Behl
Managing Director